When The Dust Settled: How My Friends Shared My Burden Long After The Funeral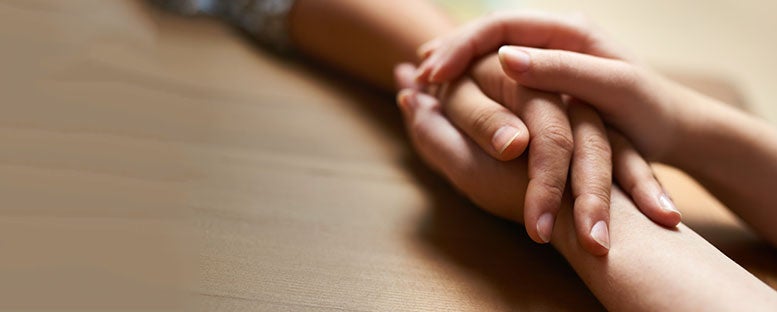 I have always heard it said that, after the loss of a close loved one, the real challenge begins after the funeral, when friends and family have gone home and one is left alone with their grief. I never fully understood how that could be true until I went home after my husband's memorial service. Silent tears fell as emptiness echoed through the home we had shared for 43 years. Having survived the struggles, sickness, and doctor visits, the newfound silence was absolutely deafening.
Over the next days and weeks, the dust settled. The reality of living without my husband of over four decades was overwhelming. Meals came and went. Leftovers were aplenty. Everyone seemed to get back to life as usual, something I was both envious of and glad about. I wanted for nothing except to go back in time for a break from the heartache. It was the little things that he used to do, or that I did for him, that created the simplest, yet deeply painful voids. I was no longer needed by him. I felt directionless.
I vividly remember the first time I really laughed after my husband's funeral. My girlfriends, who I've played cards with for years, called one morning and told me they were having a brunch held in my husband's honor the following day, and asked if I could be there. While my feelings didn't permit me to say yes, I felt obligated to attend. We sat over homemade scones and hot coffee, telling stories, splitting hairs over details of days gone by, laughing til we cried. I knew then that everything was going to be okay. Those ladies locked arms with me when I needed them most. They dragged me out of my house for shopping sprees, holiday parties, and mandatory weekly meetings filled with scones, coffee, and laughter.
While the thoughtful sentiments at the time of my husband's passing were so deeply appreciated, looking back now, they're all a blur. After the reality of loss sank in, meaningful gestures in the weeks and months after the funeral helped me cope more than anything. Unexpected phone calls to check in, random "thinking of you" cards in the mail, and having flowers delivered anonymously to me on the day of our anniversary were incredible reminders of how blessed I am to be surrounded by a supportive group of loved ones.
The author, who wishes to remain anonymous, contributed her story to help others cope with the loss of a loved one.