Helpful Tips for Sending Funeral Flowers & Expressing Sympathy
Helpful Tips for Sending Funeral Flowers and Expressing Sympathy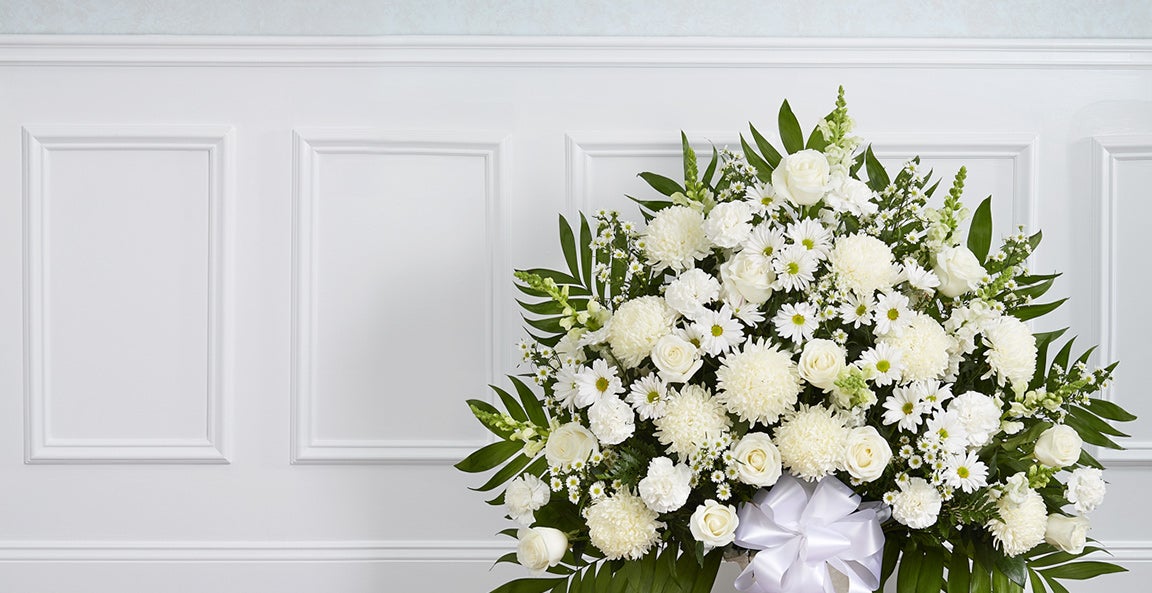 When expressing sympathy to someone dealing with the loss of a loved one, we all want to offer comfort and support. Some may choose to convey their feelings by sending a card or sympathy floral arrangement, while others may choose to plant a memorial tree as a lasting tribute. Others may simply try to search for the right thing to say. Choosing the right words and actions can be difficult, especially for those who have never experienced loss. Our Sympathy Experts are there to offer thoughtful insights into how to console a loved one in need. From selecting a floral arrangement or gift basket to suggesting sympathy card messages, our advisors are available for consultation and guidance through this difficult process. They can be reached at 1-866-538-2259.
Regardless of how you choose to express yourself, there are certain things to be mindful of, particularly when sending flowers or cards. Details are very important, which is why we offer many resources to help you find the information you're looking for. Much, if not all, of this information can also be gathered from an obituary or by contacting the funeral director. When sending your thoughts and wishes through the mail or placing a funeral flower order, make certain that the following information is accurate:
The correct name and spelling of the deceased This particularly applies to those creating mass cards or prayer cards.

The address of the funeral home or location in which the service or memorial is being held, as well as the home address of the surviving family This information is important to have when sending floral arrangements or sympathy cards and ensures that your thoughts and wishes make it to their intended recipients.

Times and dates of the services and memorials Proper funeral flower etiquette encourages mourners to send flowers and other remembrances on the date of the service, so being aware of these times and dates not only ensures that you make it to the service on the correct day and time, but that your flowers and condolences do, too.

Special requests made by the family of the deceased Often times, families will make special requests such as encouraging friends and family to make donations on their loved one's behalf in lieu of flowers. It is important to take note of such requests to ensure that the wishes of the bereaved are met.

Please note: Many florists require a few hours notice to put together a funeral arrangement, however, the viewing hours and service times should be noted before placing an order. Certain arrangements may call for flowers of a specific color or variety that may not be readily available at the time of the arrangement's construction. If this is the case, florists will often substitute alternate flowers to ensure a timely delivery.